Get ready for an exciting update because ARK: Survival Ascended is making its way to consoles soon – the release date is still coming in November.
ARK: Survival Ascended, developed by Studio Wildcard, is more than just a regular ARK: Survival Evolved remake. It's an upgrade to Unreal Engine 5 of a captivating survival game that takes players on a dangerous prehistoric world. Players can expect various exciting graphics and gameplay boosts to enhance their gaming experience. Wildcard is diligently addressing stability, performance, and bug-related issues for the game's PC version. While we're still waiting for the Xbox and PlayStation release date.
Console Release Date Coming Soon
In a recent tweet, Studio Wildcard officially confirmed that the console players must wait a little longer for the release date. They are currently facing issues and working to resolve them. However, regardless of the delay in Xbox release, the game is still on track to launch in November to both PlayStation 5 and Xbox Series X/S.
Xbox Series X/S: Around November 23rd, 2023
PlayStation: Wildcard said, "We're still on track for lunch at the end of the month (November)."
PC players can buy the game on Steam.
The release of ARK Survival Ascended on PlayStation 5 and Xbox Series X/S is still planned for this month, November. Initially, Xbox players should get their hands on ARK Survival Ascended on November 14th, but the launch was delayed again. Developers promised to share the exact date once a more definite timeline is established. Not much else to share at this moment. Looks like both Microsoft and Sony saw "unexpected issues" with the certification process and that forced Wildcard to send an official letter to console players explaining the situation. Also, they apologize to the fans for the unexpected delay.
However, the positive news is that Wildcard has already delivered its promise of a PC launch by the end of October, allowing PC players to immerse themselves in the remastered prehistoric world. PlayStation 5 and Xbox Series X/S players, stay tuned.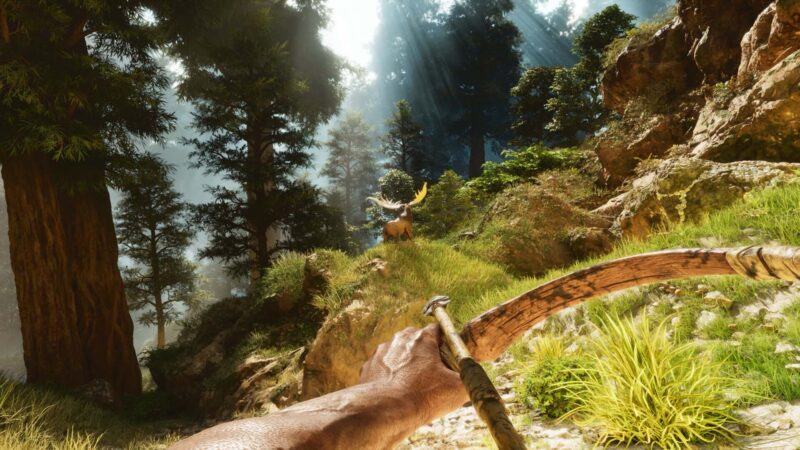 Xbox Launch
Wildcard Said: "Unfortunately, the certification process has yielded some unexpected issues, so we are working with Microsoft to resubmit the build as soon as possible. We're currently targeting ARK: Survival Ascended to Launch early next week, and we hope to share a more precise update by the end of the week. We apologize for the added delay, we're working hard to get it out the door."
PlayStation Launch
Wildcard Said: "We are directly iterating with our partners and Sony on the ASA release and are still on track for launch at the end of this month. We'll update you as we make more meaningful progress and have a precise Launch window to share."
Official Tweet Source.
What is ARK: Survival Ascended & Gameplay Trailer
One of the key highlights of the ARK: Survival Ascended remake is its noticeable graphics overhaul. With the power of Unreal Engine 5, players will notice even more detailed maps, realistic creatures, and stunning environments that breathe life into the game's already fantastic world. The upgraded graphics include advanced features such as dynamic water, interactive foliage, and an overall improvement in the game's art. These enhancements will make your gaming experience more immersive.
During the Xbox Partners preview, the studio Wildcard released a gameplay trailer just before the official PC release date, showcasing the game, new creatures, and mechanics, including wild baby dinosaurs and all the graphic improvements.
ARK: Survival Ascended Trailer and Gameplay Reveal
As we eagerly await the official PlayStation 5 and Xbox Series X/S release date, ARK: Survival Ascended improvements will provide players with a new, beautiful, action-packed adventure. Stay tuned for further updates, and keep your consoles ready for what promises to be an unforgettable journey into the heart of prehistoric survival.
---
Looking For More ARK: Survival Ascended?
Thank you for reading the ARK: Survival Ascended PC & Console Release Date article. We provide the latest news and create guides for Baldur's Gate 3, Assassin's Creed Mirage, Starfield, and more. Also, watch me play games on Twitch or visit my YouTube channel!