In this week's Destiny 2 Twab, we have the first news about the new dungeon coming on May 26th and a teaser trailer for season 21 – the season of the Deep.
Destiny 2 TWAB: Season of the Deep Trailer and New Dungeon
Read on to learn more about what's coming in Destiny 2, or check out the original post at Bungie.
This week at Bungie – 5/11/2023
Happy TWABsday, Guardians! This week we're back with some Season 21… well, we'll get into that in a minute. First up, let's get into what we got to talk about last week.
Last week's TWAB:
Guardian Games and Guardian Games Cup began!
Season of the Deep first look.
Prime Gaming loot drops.
Wallpapers.
Community Movie and Art of the Week picks.
As for this week we get to chat about:
Guardian Games and Guardian Games Cup Week 2.
The Season 21 teaser trailer is here.
Season 21 ritual weapon and ornaments preview.
A closer look at Season 21 armor ornaments.
Season 21 environment sneak peek.
Reminder that Season 20 ends soon.
Our next dungeon is coming.
New Eververse updates.
Weekly #Destiny2MOTW and #Destiny2AOTW picks.
GUARDIAN GAMES WEEK 2
First up, let's get into Guardian Games. We have been having so much fun watching your clips, running alongside some of you in Supremacy, and seeing the emotes in the Tower after you bank your Medallions. Keep it up!
CURRENT STANDINGS FOR GUARDIAN GAMES:
First Place – Titans
Second Place – Warlocks
Third Place – Hunters
Those participating in the Guardian Games Cup have also been knocking it out of the park with points and raising money for the Bungie Foundation, with over $100,000 raised so far! Let's look at those standing too.
TOP FOUR TEAMS – MONEY RAISED FOR THE BUNGIE FOUNDATION.
First Place – DEVELOPERS DEVELOPERS DEVELOPERS ($38,173)
Second Place – Lost City Guardians ($6,400)
Third Place – Metagalactic Boomers ($5,339)
Fourth Place – Clan Archive ($4,256)
TOP FOUR TEAMS – POINTS SCORED.
| | | |
| --- | --- | --- |
| Place | Team | Points |
| 1 | Popcorn | 53,272 |
| 2 | Traveler's Chosen | 22,912 |
| 3 | Nexus | 20,259 |
| 4 | Ursidae | 18,692 |
GUARDIAN GAMES BUNGIE REWARDS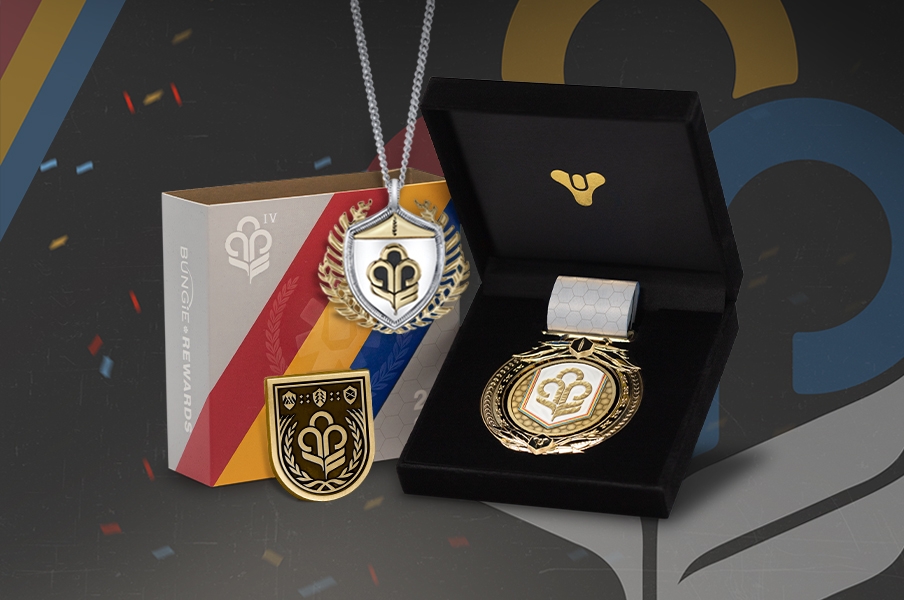 Have you checked out the Bungie Rewards page since Guardian Games started? No, well do we have a few rewards to show you. Those that earn the achievements in game will be able to purchase some Guardian Games collectibles to commemorate your, well, achievements.
Guardian Games Pendant.
Champ Title Pin.
2023 Guardian Games Medal.
So, get out there and bank those medallions, complete your Event Challenges, and earn your gold, Guardians!
Head over here to sign up for Bungie Rewards.
DEPUTY COMMANDER SLOANE, I PRESUME
Season of the Deep is less than two weeks away, and we've got more to reveal today.
Deputy Commander Sloane has returned. Something big is lurking in the depths, and… that's all we can say for now. Enjoy the Season of the Deep teaser trailer below and get ready to dive in on May 23.https://www.youtube.com/embed/m3dO-LQ4hIQ
ORNAMENTS, GET YOUR ORNAMENTS
It's that time Guardians, time to share Season of the Deep's ritual weapon and its gorgeous ornaments.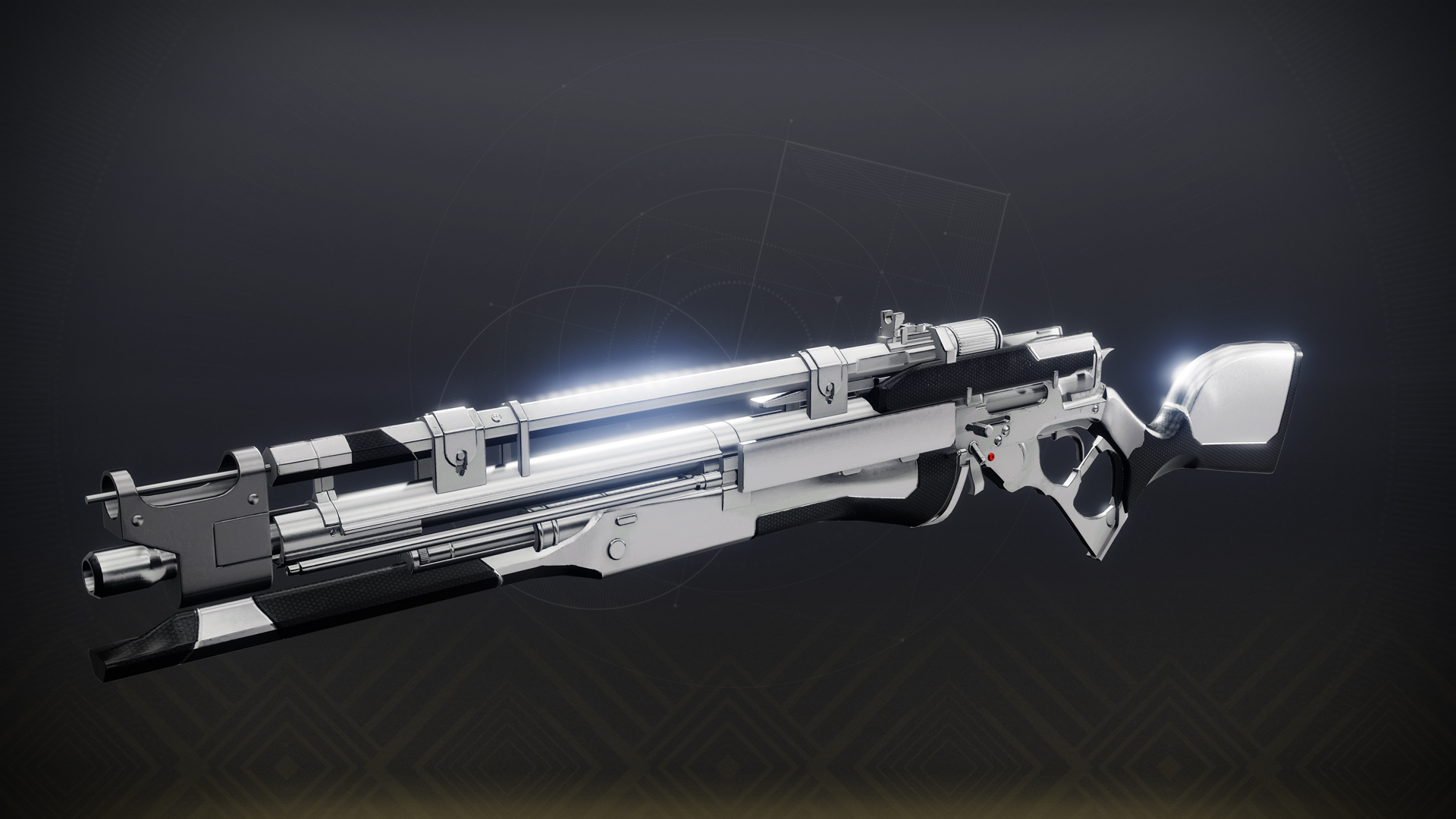 Introducing the Last Rite Scout Rifle! This one is a bit special because it's a Tex Mechanica Kinetic Aggressive Scout Rifle. We don't want to spoil too much, but here are the ornaments we have coming up for this baby.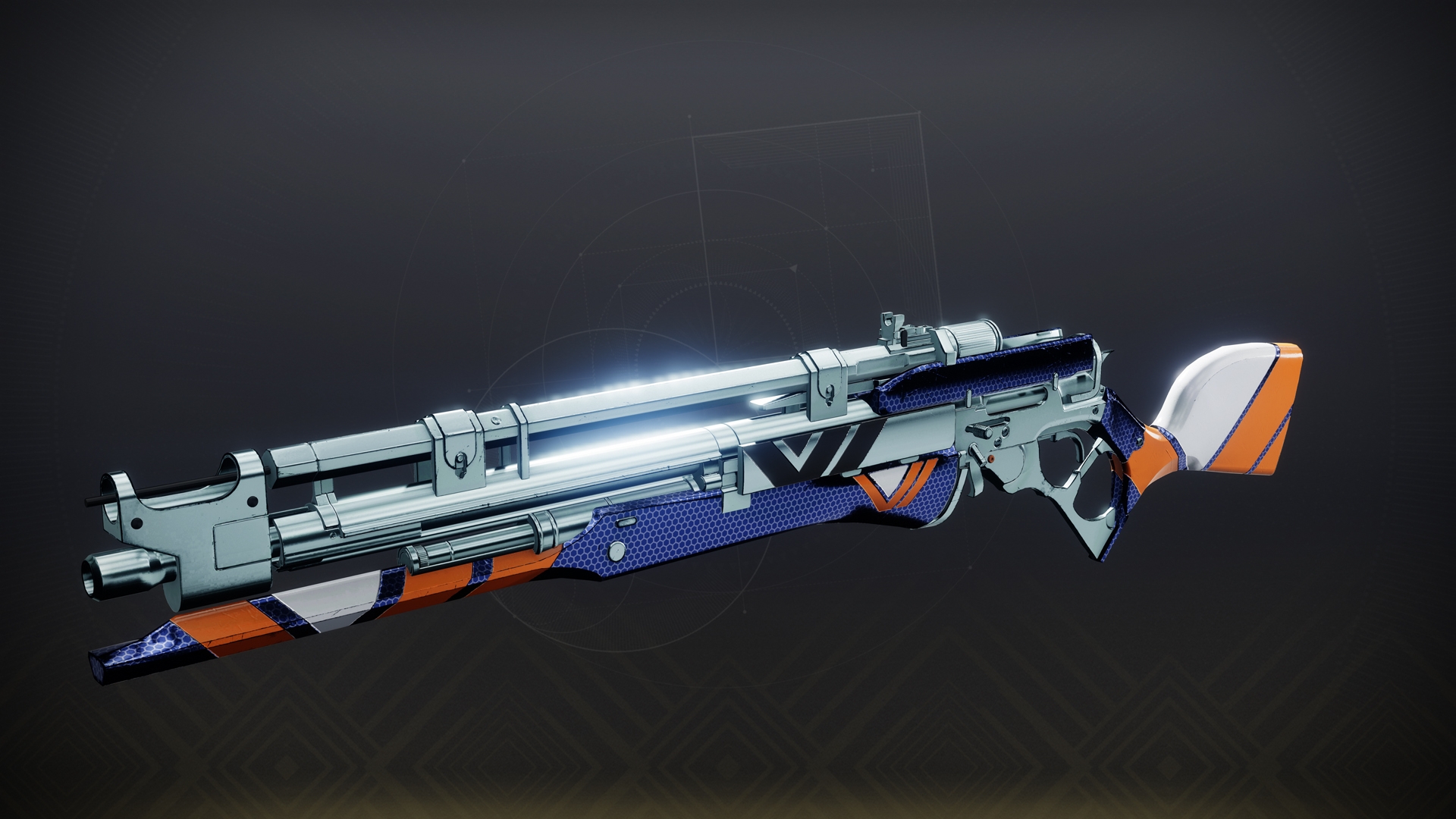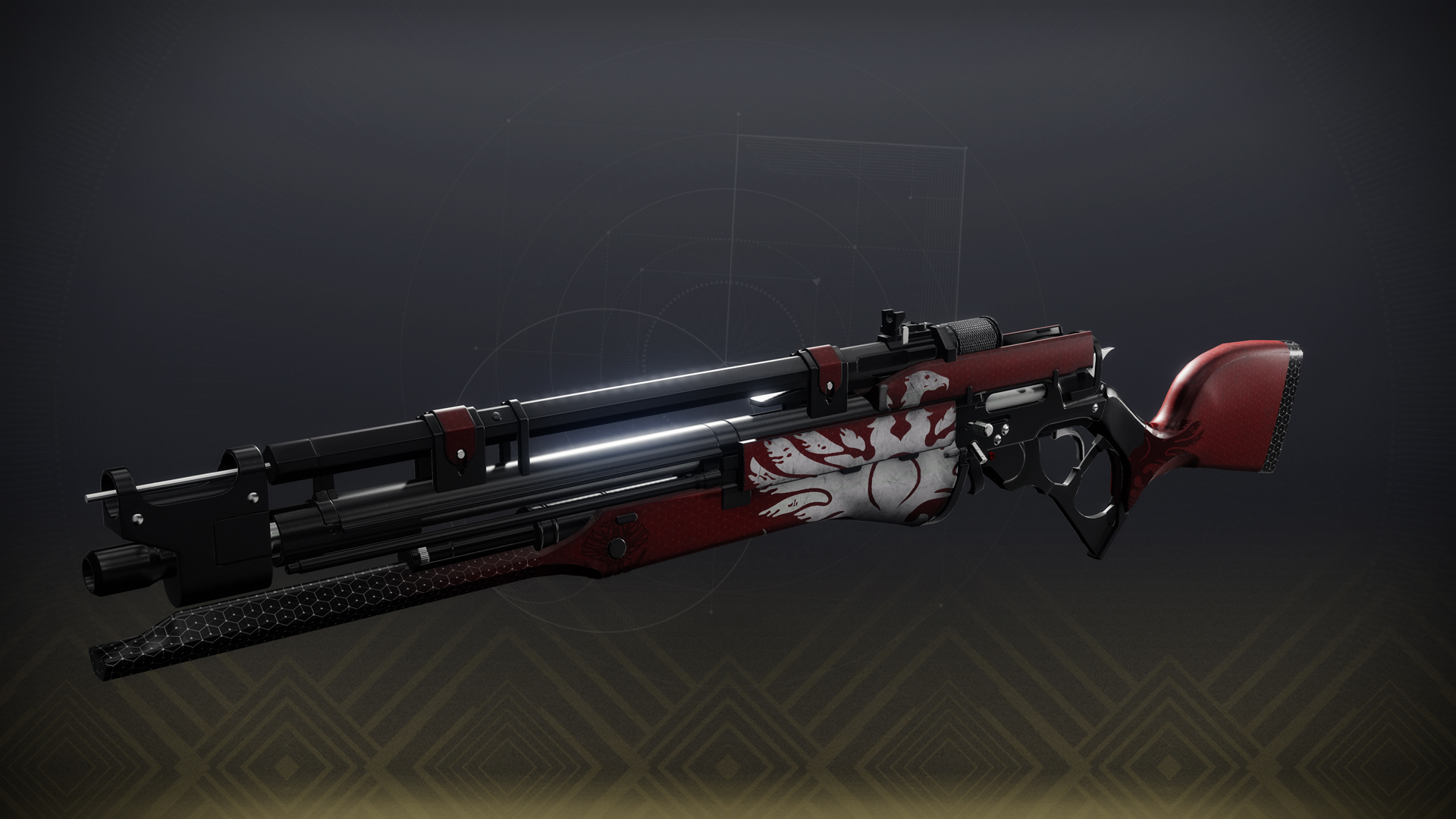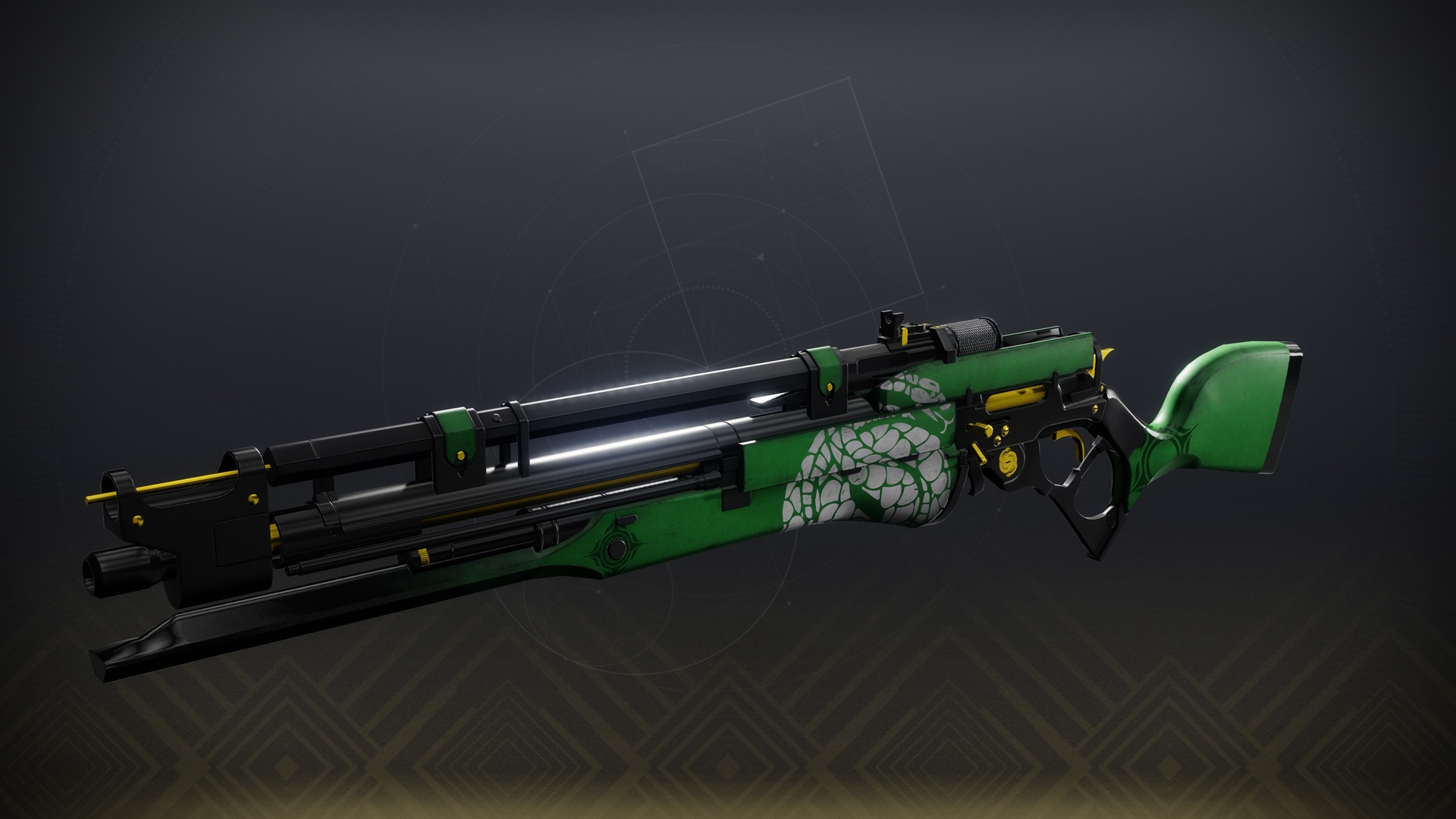 UNDER THE SEA
Speaking of ornaments, last week we gave you a glimpse into what is coming next Season.
This week we want to give you a quick preview of the ornament sets that will be available as part of the Season 21 Season Pass. Get ready to have plenty of options for under-the-sea themed tea parties.
And we're not kidding when we say we're going under the sea…here's a glimpse of one of the places you'll be headed in Season of the Deep:
GILD THAT TITLE, GUARDIAN
We are down to the final weeks of the Season, Guardians, and you know what time that means it is. Time for us to remind you to finish up your Season Pass, wrap up your Weekly Challenges, and get your Dresstiny on to finalize your cutscene attire. As much as I want to wear my Scorned Barron Robes this time around (as I have mentioned before) I really think this time is going to be different… Maybe…
Anyway, make sure you're sharing your Guardians all dressed up for next Season with us over on Twitter and Instagram. We love seeing them.
One more thing! The Social team just yelled from the other room to not forget to check your Engram Tracker in your inventory for Seasonal vendor engrams you need to pick up.
THE DUNGEON IS COMING
Are you one of the Guardians who traversed a space unbound by reality and proved yourself righteous in the realm of the Nine? Maybe you triumphed and your team became the pirate royalty of the Loot Cave? Perhaps it was in Calus's realm that you conquered, your fireteam fighting through the Nightmares one by one. Did the song of the Seraph bunker call to you instead, with Osiris in your ear and your friends by your side? Or were you one of the fearless that have conquered them all solo?
Well, get your Guardians ready for the next adventure, the new [Redacted] dungeon opens at 10AM Pacific, on Friday, May 26.
EVERVERSE RECOMMENDATIONS HAVE ARRIVED
One more thing before we hand it over to Player Support: Eververse is getting an update in Season 21that showcases items recommended just for you. In addition to continuing to highlight specific items and bundles, the Eververse Featured page will also have a shortcut to view certain recommended items that you don't own and might find are a great fit for your character. Not only that, but there will also be a tab where you can view your top-ten recommended items in one place, making it easier to find all of your recommendations at any given time.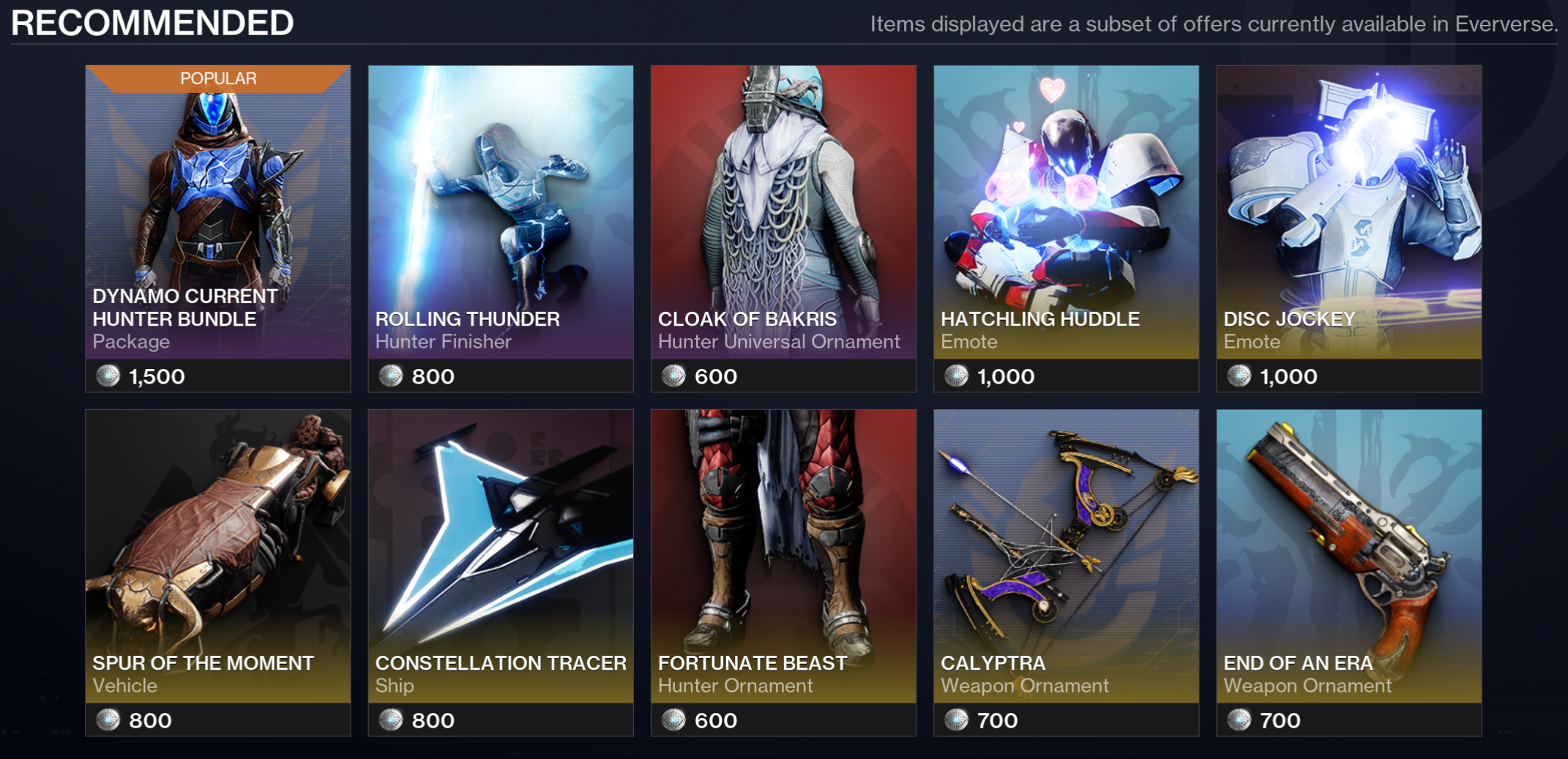 ---
More Destiny 2 Weapon Articles and Beginner Guides
Thank you for reading Destiny 2 TWAB: Economy Changes and Season of the Deep Preview Article! I play every aspect of MMO, Solo, PvP and PvE. If you want to see more of Destiny 2 or ESO, consider watching me live on Twitch or Youtube. Also, we regularly post Destiny 2 news builds and Seasonal and Weapon God Rolls guides.