Starting today June 28th to September 20, 2002 you can early in game collections just for having Xbox Gamepass.  This post will show you the details here:
---
If you love to explore Tamriel on the Xbox One or Xbox Series X|S, you can receive special in-game collectibles simply by having an active subscription to Xbox Game Pass Ultimate and claiming your perks during the promotional window.
From today, June 28, 2022, and until September 20, 2022, at 7:59PM EDT, you can claim the Cliff Ram Pack from your Xbox dashboard. Here's what you need to do to unlock your perks:
Navigate to your Xbox Home dashboard and select Game Pass
Navigate to Perks
Find and select the ESO perks (Cliff Ram Pack)
Select the Claim button to receive a code
Select Redeem code and input it into the code field

It will auto-populate the code field—do not alter it

Select Check Code and then Next
Finally, select Confirm to receive your in-game items!
Once complete, you'll receive the Cliff Ram Pack, including two Xanmeer Crown Crates, the Windhelm Cliff Ram mount, and the Druidic Knotwork Face Tattoos markings. Note that to ensure you receive your rewards, you should completely exit and then reenter the game.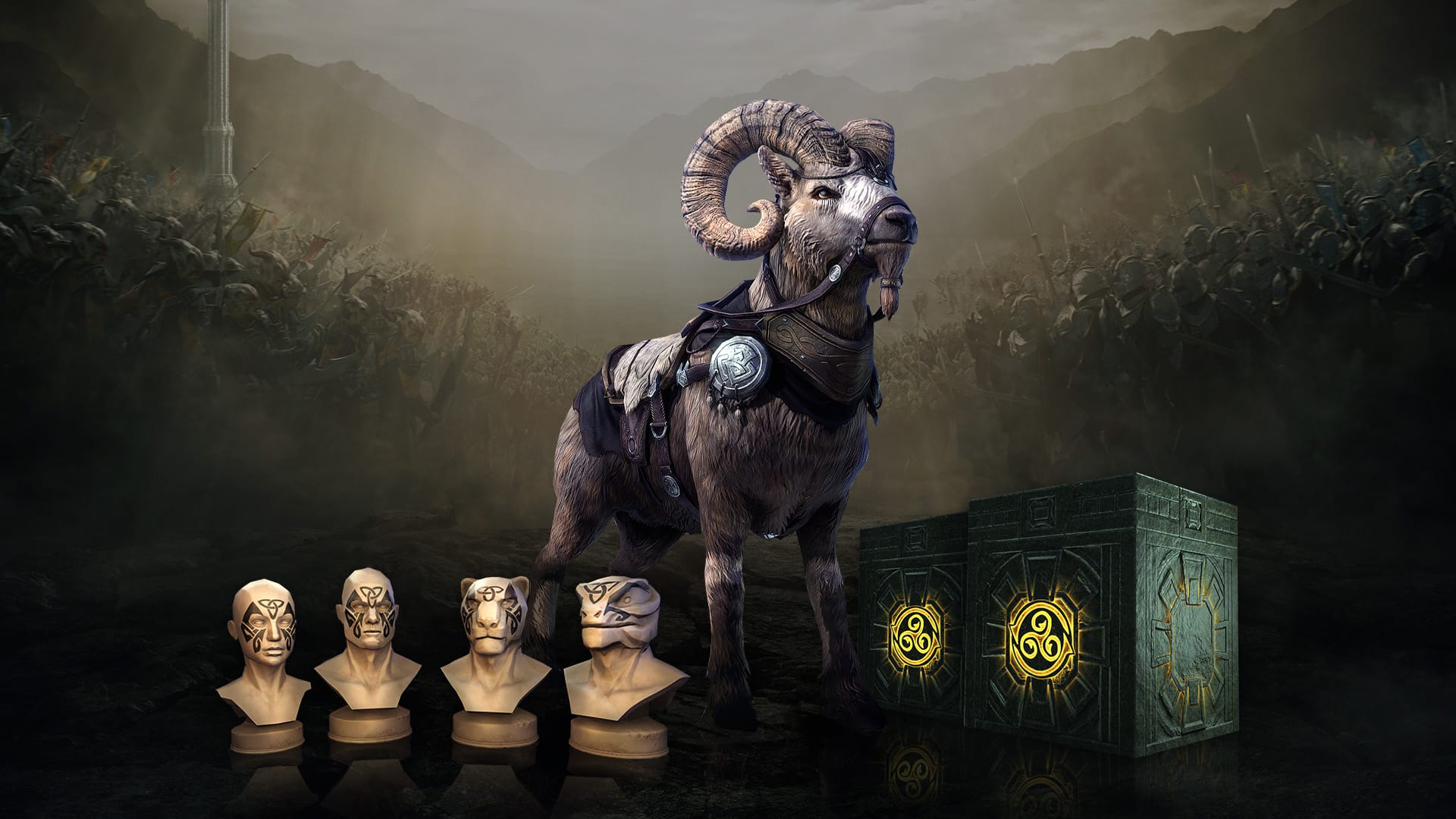 As noted above, these unique Game Pass perks are available for a limited time only, so don't forget to redeem your code before it expires and don't miss out!