The Baldur's Gate 3 companion approval quest walkthrough guides will help you become friends or enemies with those intriguing characters!
By Pixel | Updated for Patch 9 on May 31st, 2023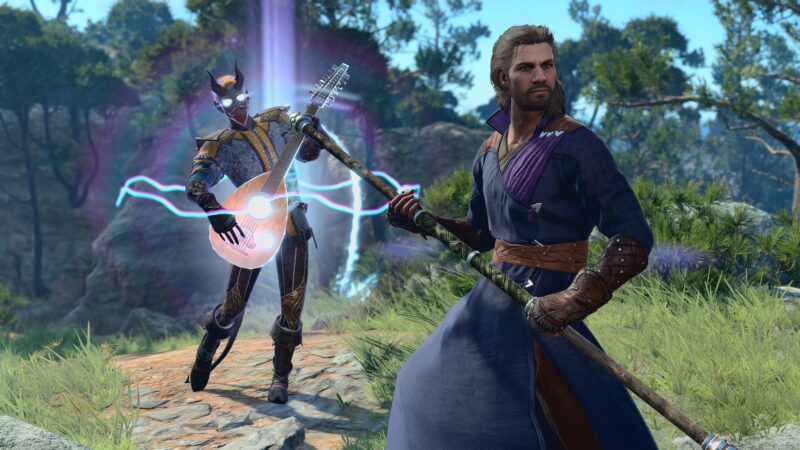 In Baldur's Gate 3, companions are vital to the player's experience. Their approval or disapproval depends on your decisions in-game. We created this page listing all Quest Walkthrough Guides to help you become friends or enemies with any of them. In Baldur's Gate 3, you can also become closer to your travelling buddies, so making the right decisions can even lead to a steamy romance!
Companion Approval Quest Walkthrough
The following list presents all Quests where you can gain or lose any of your companion's approval. We include only the parts of the quest and conversations where it's relevant. In our guides, we include all companions:
Astarion – A High Elf Rogue
Shadowheart – A High Half-Elf Trickster Domain Cleric
Gale – A Human Wizard
Lae'zel – A Githyanki Fighter
Wyll – A Human Warlock
Approval Quest Walkthrough and Guides
Choose the quest you are looking for to be transported to the corresponding companion approval guide:
Coming soon!
---
Looking for more Baldur's Gate 3?
Thank you for reading Baldur's Gate 3 Multiplayer Guide: How to Play Co-op With Friends? We provide the latest news and create guides for the BG 3. Additionally, check out our website, watch me play games on Twitch, or visit my YouTube channel!