What are the keybindings on Controllers for Baldur's Gate 3?
Welcome to our guide for Controller Settings in Baldur's Gate 3!
Currently, Baldur's Gate 3 is in early access through Steam for PC and Mac players. The developers, Larian Studios, highly recommend that players use a keyboard and mouse when playing the game. However, it is highly likely that when the game launches fully on August 31, 2023 that will will have robust controller support enabled. In fact, players can test out the controller compatibility in early access right now.
Keep in mind that as the game is in early access the controller support isn't fully polished. So if you try it out you may discover bugs or other issues along the way. Below we have the known defaults for keybindings on controllers in Baldur's Gate 3.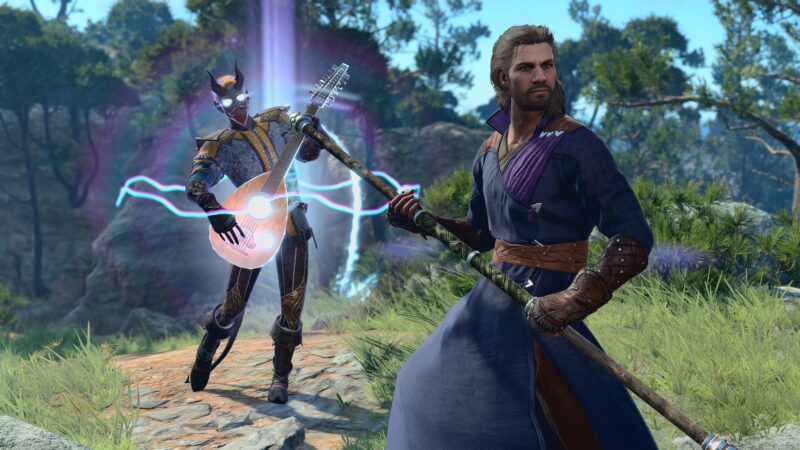 Controller Settings
Here are some of the Baldur's Gate 3 Settings for Controller. These button inputs are based on using an Xbox controller. Keep in mind that through Steam players can adjust any of the controller keybindings at anytime to suit their own playstyle.
| Action | Buttons |
| --- | --- |
| Game Menu | Start |
| Left Joystick | Move Character |
| Interact or Select | A |
| Back or Cancel | B |
| Choose an Action | X |
| Cast/Sort/Replace | Y |
| Next | RB |
| Previous | LB |
| Selection Up | L |
| Toggle Cursor | R |
| Select Left | D-Pad Up |
| Select Right | D-Pad Down |
| Toggle Information | D-Pad Right |
| Selection Down | D-Pad Left |
| Toggle Group Mode | RSB (3) |
| Toggle Turn-based Mode | Back |
Xbox Controller Keybinds
Playstation Controller
---
Looking for more Baldur's Gate 3?
Thank you for reading our Baldur's Gate 3 Settings for Controller article. We provide the latest news and create guides for the BG 3. Additionally, check out our website, watch Deltia play games on Twitch, or visit his YouTube channel!