Welcome to the Destiny 2 New Armor Season 19 Page! Season of the Seraph, arrives on December 6, 2022  and with it, many more Armor to collect.  Some of these new Destiny 2 Armor sets are likely considered to be meta and used in nearly all builds.  This page will contain a complete list of all the New Armor Season 19 in Destiny 2.
How To Obtain Armor in Destiny 2
Each encounter of each dungeon and raid has a chance to drop specific loot. This makes it possible to actively farm for the weapon you're looking for. Be aware that raids (Kings Fall is Pinnacle) are locked to one clear per week per character, giving you a maximum of three chances to get what you want per week. Season 19 will feature a new Dungeon, released on Friday December 9, 2022 and that will be pinnacle.   Dungeons and Raids can be farmed independently, and if you have time are great choices.  Here are sources:
Weekly Milestones
Raids & Dungeons
Nightfall: The Ordeals
Umbral Engrams
Prime Engrams
Weekly Campaign Mission (Witch Queen)
The Wellspring (Master Difficulty)
Trials of Osiris
Master Lost Sectors Exotic armor only
Destiny 2 New Armor Season 19
Competitive Iron Banner Iron Companion Suit
Seasonal Armor Warmind's Avatar Suit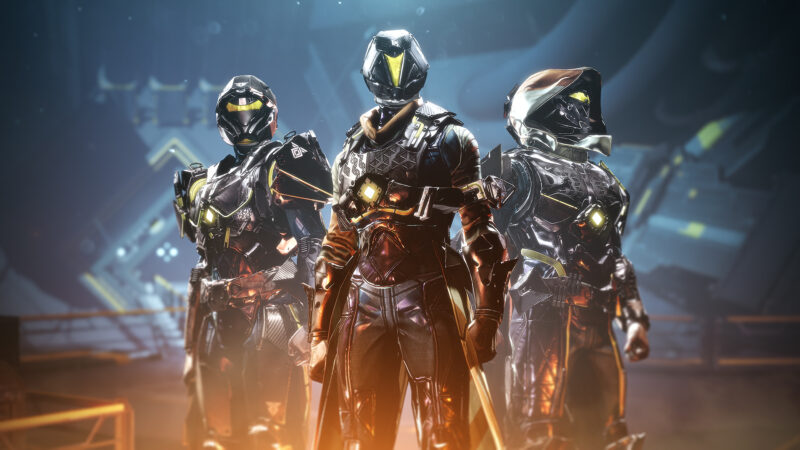 End Game TM-Cogburn Custom Suit
(note end game dungeon gear, no preview give until Friday, December 9th)
Universal Ornaments Hardened Basilisk Set
Surging Light Universal Ornaments (all classes)
Universal Ornaments Thunderous Impact Set Titan
Universal Ornaments Dynamo Current Set Hunter
Universal Ornaments Arc Light Set Warlock
Universal Ornaments Wolf-Kissed Set Titan
Universal Ornaments Misthios Set Hunter
Universal Ornaments Eagle's Set Warlock

Looking for more about Destiny 2 Season 19?
Destiny 2 New Perks Season 19

Destiny 2 New Enhanced Perks Season 19