Welcome to Hogwarts Legacy Classes Guide where we take a closer look at one of the most important activities an our path to becoming a wizard or witch, attending classes.
Hogwarts Legacy is an immersive, open-world action RPG set in the world introduced in the Harry Potter books. It's quite easily one of the 2023 most highly-anticipated games. The game takes place at the Hogwarts School of Witchcraft and Wizardry in the 1800s. Players can create their own Wizard or Witch and explore the magical open world, attend classes, fly on magical creatures, fight casting spells, make potions and much more.
Hogwarts School of wizardry and witchcraft
The students who attend Hogwarts School of wizardry and witchcraft can expect an exceptional education. Each class will offer knowledge and experience, and there are a lot of them in Hogwarts Legacy. But don't worry those are not boring and long courses you know from your experience. Instead in the game, Hogwarts Professors will teach about the magical world around you.
Known Hogwarts Legacy Classes:
Beasts – It's not an easy task to tame or sometimes even find magical creatures. During these classes, players will learn how to interact with magical creatures.
Broomstick Flying – It's simple as it sounds, players will learn how to fly!
Charms – This is an important class that teaches players about spells and charms. Professor Abraham Ronen teaches charms at Hogwarts
Defence Against the Dark Arts – during these classes players will learn about combat spells and how to duel and defend themselves against the dangers of the magical world. Professor Dianah Hecat teaches Defence Against the Dark Arts at Hogwarts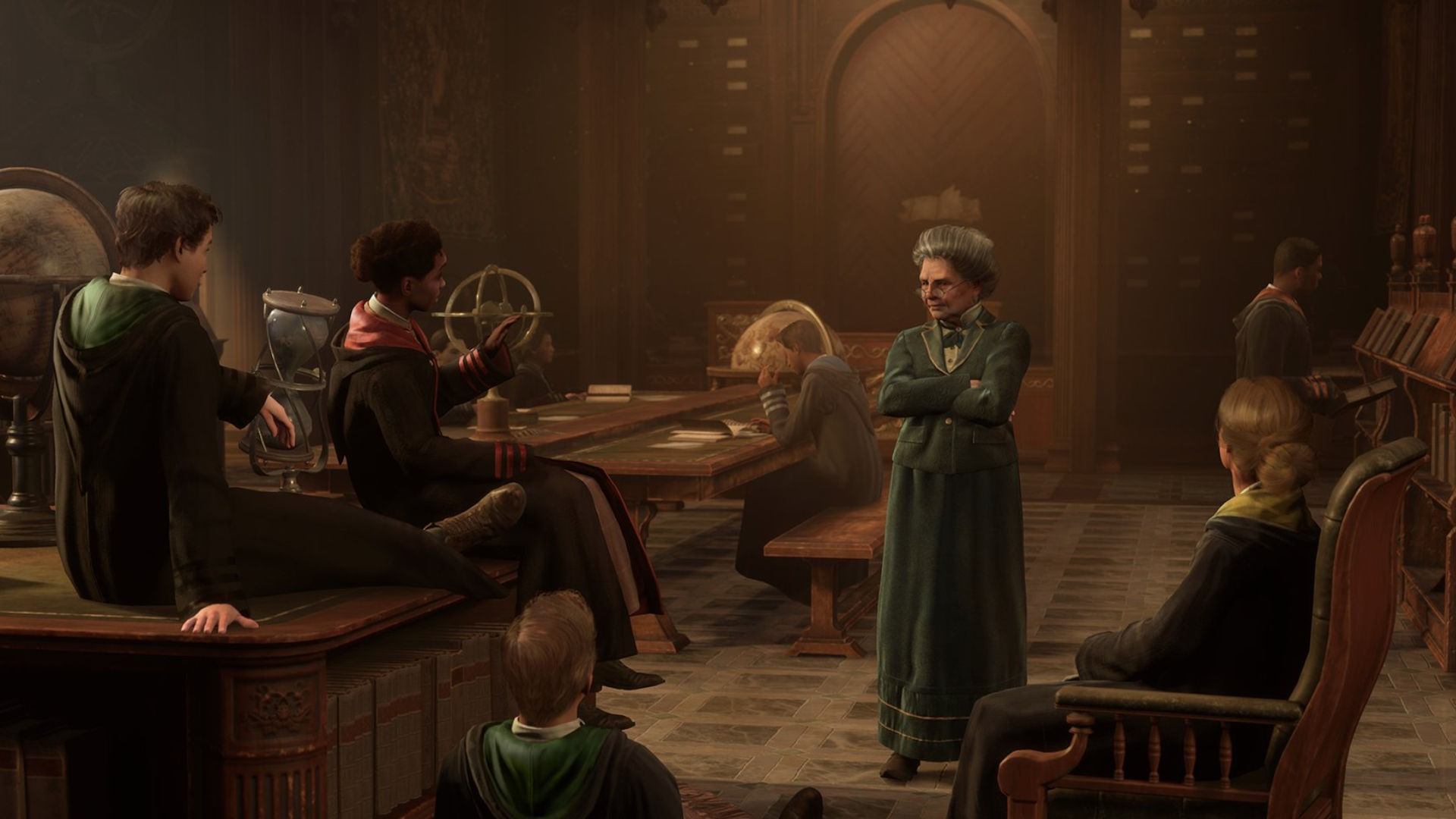 Herbology – This is knowledge about magic plants. Players will learn how to make use of them and sometimes how to protect themselves from the more dangerous flora. Professor Mirabel Garlick teaches Herbology at Hogwarts
Potions – Elixirs and potions can be as much or even more powerful than spells do not underestimate the power and knowledge you can learn during Potions classes. Professor Aesop Sharp teaches Potions at Hogwarts
Important information
Don't forget you can determine now on your character wand and Hogwart house! Also, you can unlock some free accessories in Hogwarts Legacy right now, including a stylish new robe, mask and more!
Hogwarts Legacy release dates:
February 10, 2023 for PlayStation 5, Xbox Series X|S and PC
April 4, 2023 for PlayStation 4 and Xbox One
July 25, 2023 for Nintendo Switch
All information is based on pre-release sources. We'll update it as soon as the game launches on February 10th 2023
Come watch me play the game on twitch at tv/deltiasgaming and ask questions or visit my YouTube channel!
---
More Hogwarts Legacy Articles: