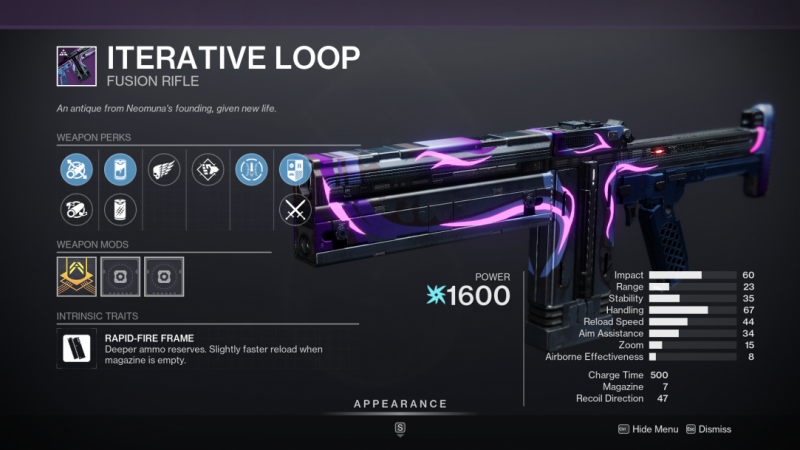 With an extremely fast fire rate and great damage, this Fusion Rifle synergises well with the Arc subclass, and it is a must-have for any guardian. This Guide explains all sources where you can obtain the weapon and what you need to do to fast obtain the Iterative Loop.
How to Get an Iterative Loop Fusion Rifle in Destiny 2?
You can get Iterative Loop Fusion Rifle by completing any activity in the new Destiny 2 Lightfall Neomuna location. Participate in public events, complete the campaign, and enjoy the new story. All sources have a chance to drop this rapid-fire frame energy weapon. However, you must own the latest Destiny 2 Ligtfall expansion to access the new location and stunning city of Neomuna. Here are all the ways to get Iterative Loop in Destiny 2:
Completing public events in Neomuna
Opening chests in Neomuna
Engrams from Nimbus in Neomuna – level up your reputation rank with this vendor to get more engrams.
Related: Destiny 2 Iterative Loop God Roll
---
More Destiny 2 Articles and Guides
Thank you for reading our short Guide!
I play every aspect of MMO, Solo, PvP and PvE. If you want to see more of Destiny 2 this week's action, consider watching me live at twitch.tv/deltiasgaming and checking out the website for more guides (click), Beginner Builds and End-game PvE Builds.