ESO Necrom Chapter adds to the game two new zones, including a mysterious realm of Hermaeus Mora, let's take a look at how to unlock and enter the Apocrypha zone.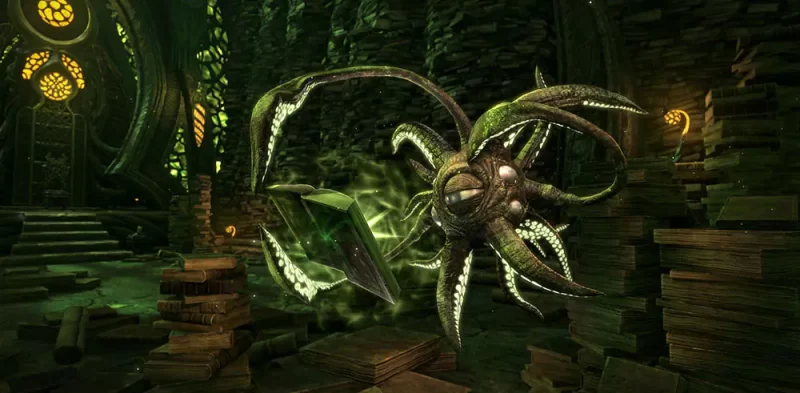 This short guide explains how to unlock and enter the Apocrypha zone. It's easy and doesn't require any questing, even if you just started the game with the new character.
Apocrypha is Hermaeus Mora's realm of Oblivion. It is the unique and large zone in the Necrom chapter where players will find many quests, challenging enemies, and even one of the new companions, Azandar the Arcanist.
How to unlock and enter the Apocrypha zone in ESO?
To unlock the Apocrypha zone, you must own a Necrom Chapter and enter a special portal in the Necrom City, Telvanni Peninsula zone. Here are the steps to enter the Apocrypha zone.
Own or buy an ESO Necrom Chapter
Travel to Necrom City Wayshrine in Necrom City, located north of the Telvanni Peninsula zone.
From the Wayshrine, go right, then left and find the door to "Necrom Bindery" (exact location shown in the picture below)
You'll enter the room with two portals, each will lead to a different part of the Apocrypha zone.
Travel through the portals to unlock and enter the Apocrypha zone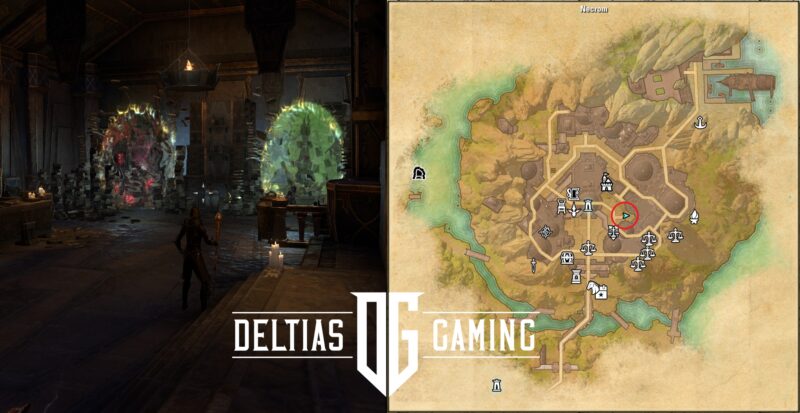 ---
More ESO Guides and Builds
Thank you for reading How to Unlock and Enter the Apocrypha Zone in the ESO Necrom Chapter Guide! Also, consider watching me on Twitch, feel free to ask me questions about my builds and games I play or check out my YouTube Channel.